June 2022
The following changes will be made to our card room rules and policies from June 1st 2022
PLO Minimum and Maximums
£1/£2/£5 PLO six max (4/5/6)
Minimum £250 to Maximum £1500 or 50% of the highest stack on the table.
Run It Twice
A £500 minimum pot will apply to all Run it Twice requests on raked games irrelevant of the stakes being played.
Split pots will be raked in all occurrences on Run it Twice boards
Premature dealt board
If the dealer prematurely deals any cards before the betting is complete, those cards will be removed from the board, even if a player who has not acted decides to fold.
The cards will be returned to the deck, re-shuffled and the play will continue in order.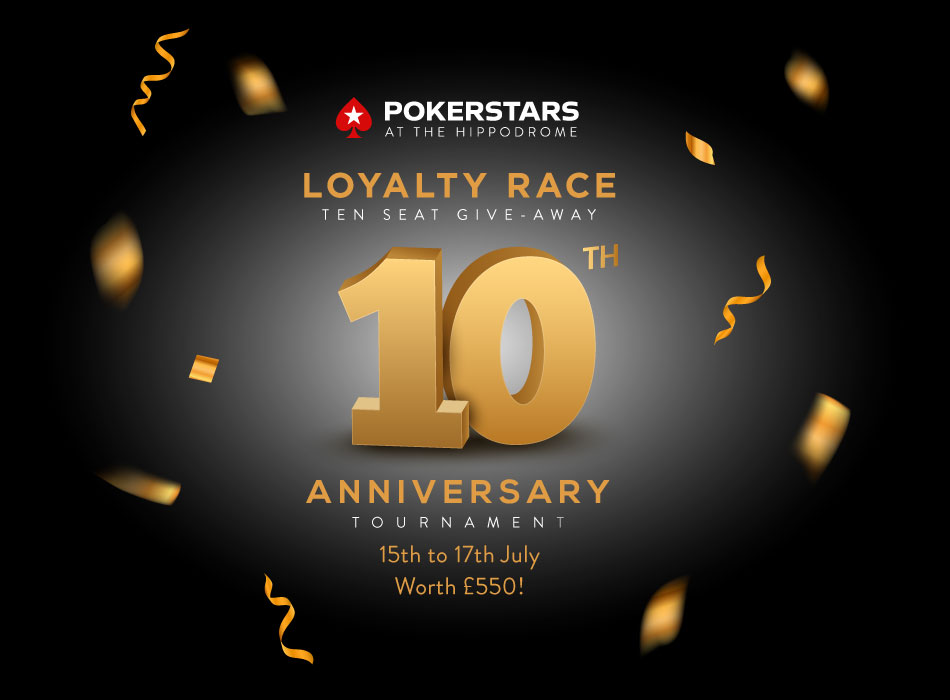 10th Birthday Seat Giveaway
Ten Seat Giveaway
Our house funded loyalty race is BACK and we are giving away TEN seats to our Super Series in July worth £550 each!
Simply play our cash games between 1st and 30th June and collect 1 point for every 2 hours played.
Hit the top spot at the end of the month and you automatically win a seat!
Hit the next 37 places and you're off to the roulette wheel on the 12th July for a Spin to Win play off. First nine numbers out win a seat.
Our tenth birthday celebration Super Series tournament is 15th to 17th July.
Terms and conditions apply
Open to members only 
Usual tournament rules apply.